Through the client's eyes: how to make your translations visible
Some books get to you just when you desperately need encouragement and help to pave a new way of doing business. When you are reading the book you realise that your decisions and the path you choose are correct. 
And yet, you are reading the book too late. Too late as you cannot now write a thankful email to its author. At least, I can do it in my blog: thank you and RIP, Valerij Tomarenko. 
I'm a translator, not a graphic designer!
Two years ago that was my thought exactly. Not anymore. At some moment I realised that the perspective of becoming a cog in the translation industry machine will be a highway to my complete burnout.
During my career as a magazine editor and then a marketing manager, I adopted a comprehensive approach to communicating information. For me, translation was only a part of the job to be done to get the desired result. I have been missing that feeling for a long time.
And just when I finally installed InDesign and Photoshop to catch up with my dreams and try something new (at least a new approach to my business), I received my copy of Through the Client's Eyes: How to Make Your Translations Visible.
I think of this book as a peek behind the scenes of high rates and dream clients. I bet many translators would be amazed not to find any shortcuts or luck there. This level of professionalism — and reputation — take years to achieve. Years of careful analysis, continuous development, the courage to drop unpromising areas for the sake of new ventures that would be worth the efforts. 
The purpose of design is to communicate with the client's audience, that is to translate the client's words into something that brings clarity, makes meaning and facilitates a desirable effect. Since communication is the very foundation of design, you can learn a lot from it to become a better (and more successful) translator.
Taking into account all the hype with neural machine translation, it's worth considering what your competitive advantage will be in five years. If (and if only):
you are ok with editing machine translations and translations by people writing like machines;

you enjoy working with agencies;

you do not care if the end client (and the audience) will be thrilled with your translation as long as you get your payment;

you think high rates and direct clients are a matter of luck
thеn you will hardly ever need skills described in the book.
The sections below correspond to the chapters in the book.
The verbal and the visual, or why bother
What does one need to excel as a translator?
Professionalism. Mastery of a subject (specialisation) and writing skills (better than those of 98% of the general population).
Project-oriented approach. To bear in mind that your client needs your services only to communicate (or receive) a specific message. The service itself is always related to a certain scope, time and cost.
Personality. Any combination of characteristics that add a distinctive individuality and make you and your products stand out. In other words, your brand or a set of associations that a client makes with you as a professional translator.
Packaging, or presentation. Appealing to your client's perception and making your translation speak for itself. It is also about enhancing your visibility as a translator as "our work is our best advertisement." Creating this visual to identify your verbal products is the subject of the book.
A holistic perspective helps to see translation through the eyes of the client as part of a larger and complex whole, where content and form are interrelated in achieving successful communication.
Our clients' attitude towards our translations relates to the well-known problem of so-called information asymmetry, which is at its most acute when sending a request for a quote or hiring a translator for the first time. A translation buyer has usually no or not sufficient knowledge of the meaning either of the original or the translated document.
However, when dealing with a translation into a foreign language, the client's opinion of the translation is inadvertently influenced simply by the way the translation looks.
And while translation "packaging" is not a promising cover for what' s inside, how the product looks often determines how we feel about it, be it grocery, a printed product or a website.
PowerPoint is jokingly named a secret to corporate office success as it helps to communicate your ideas and messages to the people around you. Meanwhile, translators are becoming more and more alienated from the visual look and feel of the communication that they are supposed to enable.
Since the launch of the first CAT tools, translators have tended to deal with purely verbal content limited to extracted, separated and fragmented pieces of text. They are losing sight of the "big picture", fail to correctly understand and interpret isolated text fragments or simply miss a point or two, and so the amount of what "always" gets lost in translation is growing.
In today's communication, the verbal and the visual are interdependent. Some things are best left in the hands of professionals and your relationship with design may mostly be limited to adaptive, rather than creative design techniques. Still, communication design teaches how to distil the essence of a verbal message into visuals, how to make abstract concepts clearer and make messages stick thus helping to make communication effective and efficient.
Basic knowledge of graphic design is real for anyone who professionally deals with corporate communications. The good news is, you don't need to be a graphic designer to use this knowledge. It just helps to learn to think like a designer and to apply your learning to your field of work.
Working with words
The second chapter lays out a set of recommendations on the basis of three essentials: the graphic elements (typeface and character format), their horizontal order (syntax, words and sentences within paragraphs) and their vertical structure (series of paragraphs, page layout and pagination). You will find guidelines for setting types and key typography rules, creating two-language versions, marking your translations and dealing with Word templates.
Serif and sans serif fonts: what is the difference and their preferable usage? (Tip: serif fonts are considered to be easier to read in print, whereas sans serif fonts are supposed to make text more legible on screen.) Small caps: where can we find them? (Tip: acronyms, words at the beginning of a new chapter, keyboard shortcuts in technical manuals.) Most translators use the non-breaking space (Ctrl+Shift+Spacebar), but do you happen to know a thin space used primarily as a separator in numbers greater than a thousand? (Tip: click Insert → Symbol, open the Symbol gallery and type U+2009.)
The correct typography usage contributes to the better comprehension while punctuation (to be translated, too) helps communicate the message efficiently. For his Russian colleagues, the author recommends an excellent tutorial by Natalie Shahova: Translating punctuation. Multi-page layout knowledge may also be useful for translator as it can make the translation process easier.
Producing a properly designed, publication-grade document without any pagination problems actually does not require that much effort. As always, anything you do depends on the type of document, its purpose, whether it's appropriate to introduce modifications in general, and so on. But strict adherence to the original and instructions may turn out the most subtle form of sabotage.
QA checks should start with the original document prior to translation: standardising styles, correcting bulleted and numbered lists, ensuring that pictures and captions keep together, deleting multiple spaces, inserting non-breaking spaces between numbers and units of measurement, preventing widows and orphans, reformatting paragraphs, adjusting tabs or setting up tables for better alignment. A checklist would be helpful here.
A personal style guide, a checklist or even a kind of TQM (Total Quality Management) programme would be a valuable asset for the routine work of a translator and for communicating professional excellence to the client.  A process-based approach when you identify all the steps and activities you take to complete the translation, from project confirmation and pre-processing to a feedback mechanism, could help you develop a holistic, entrepreneurial mindset.
Pick a standard reference project for your working languages.
Identify the rules that you can apply on a regular basis.
Shortlist them and complement them with your own rules and preferences.
Think of consistency and how to make it visible in your communication, your services and products.
Take a process approach and draw up a style sheet.
Whenever you want to save time and increase productivity, macros would be of help. You can make your own or buy commercially available ones. More sophisticated find-and-replace tasks require wildcard characters and regular expressions (Regex). A tool which offers integrated, comprehensive functionality as well as ease of use is the TransTools software suite that delivers a wide range of benefits at all stages of the workflow — when preparing files for translation and cleaning up documents to be imported into a CAT program, during translation and in quality assurance processes.
And with high quality ensured, you can sign your product to get better exposure. Since we usually deal with documents in a digital format rather than on paper, there are two options: add our data to the file's metadata or incorporate them into the visible content. The easiest way to add your 'signature' to a Word file's metadata is to open Document Properties (File → Info, then click the Properties button on the right-hand side of the Info screen and select Advanced Properties) and enter your credits, for instance in the Comments field.
Working with images
Tips and tricks of image processing translators might encounter in their projects are the focus of the third chapter, from localising problematic images in Word and PowerPoint to basic Photoshop and InDesign insights.
A large section is about PDF documents which are neither images nor texts (in editable and non-editable formats).
Tip 1. When you start working on your PDF, it is a good idea to first look at the document properties (File → Document Properties). If the Application field contains something like Acrobat PDFMaker 7.0 for Word, it makes perfect sense to ask your client about the original document in the native file format.
Tip 2. To convert a non-confidential PDF file into a Word file you can use a number of services including Zamsar, CloudConvert, PDFCandy or easyPDF Cloud. Another online option is Google Drive: when uploading a new file, check the option to Convert uploaded files to Google Docs editor format. Then right-click on the file and choose Open with → Google Docs. You can open your PDF in Word directly: the process is quick and the resulting Word document may be quite decent.
Tip 3. You can try out Nitro, Foxit or Infix PDF editors for editing PDF files or work in the native Adobe Acrobat software. PDF2DTP by Markzware can be used for converting PDFs into editable InDesign files (for Macs only).
Tip 4. If you have difficulty with copying an embedded picture in Word or PowerPoint or if you have multiple pictures you'd like to retrieve as original image files in one go, make a copy of your .docx or .pptx file and rename it into .zip. Unpack the .zip file or simply double-click on it: your .zip extractor will automatically create a new folder or display its content. Look for another folder within it, called either word or ppt. Open it: find a folder called media with all the original image files used in your document.
Mostly, PDF files are exported from InDesign. How to handle InDesign files is a subject relatively often raised in translators' fora nowadays, mostly with regard to how to open an InDesign file in CAT tools or how to get your client to extract the text and make it available for translation. But you can work in InDesign directly for an overall better, organic, ready-for-publication translation.
There are lots of books and online courses for those who want to learn Adobe InDesign. Most proceed in a step-by-step manner, starting with the basic functions and moving on to explain all the features, palettes and tools of the software. (Some of them are mentioned in my previous blog post on mastering InDesign for translators.) The software is not especially difficult to master, especially for those with Infix experience. An off-the-book tutorial offered by the author will guide you through the basic functions. Another piece of good news is that in the unlikely situation when you do encounter a specific 'technical' problem, you can look it up on the Internet without having to absorb a tremendous mass of information first.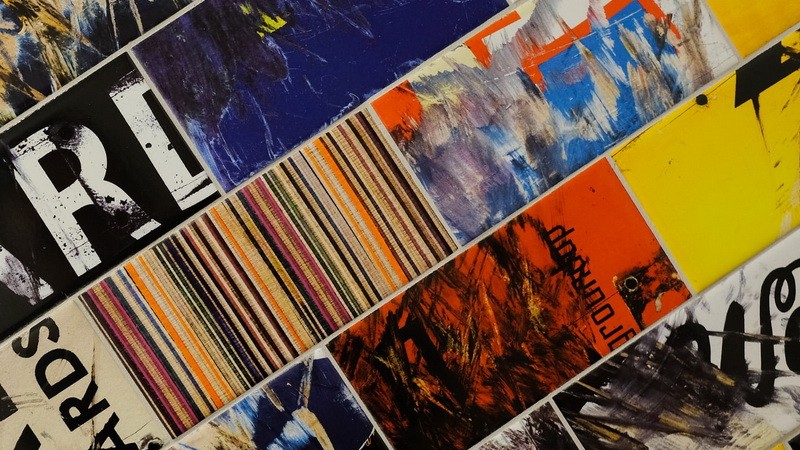 On the need to translate differently: a word to critics
In the field of commercial language services, converting "source texts" to "target texts" is no longer a solid basis for the future of our profession. Reproducing clients' texts in another language is still a professional translator's core competence. However, competence is no guarantee for competitiveness.
For high-end translation, there might be more opportunity in curating the enormous information flow to distil more sense and meaning and to better assist our clients' communication needs. Principles of good design will help produce a better structured and understandable result here.
If translators keep to the traditional definition of replacement of textual material in one language by equivalent text in another, the machine will beat them on cost and time. That's exactly where cooperation with direct clients is different from agencies' projects. Direct clients expect you to cover their communication needs and that's not always the same as to send them a translated text just in time. Not everyone is ready to face responsibility (and due credit).
ISO 17100 and its predecessor, EN 15038, were designed to serve the interests of the corporatised translation industry. Like CAT tools, the standards were used to force the division of labour and create a competitive edge for translation agencies, whereas individual translators were being demoted to serving as producers of semi-finished goods, requiring control and refinement by other parties.
Segmentation is one of the key features of any CAT tool. Focusing on a segment as if it were a self-contained unit, the translator easily overlooks the connections between segments. This may cause all kinds of disturbance to a natural, smooth text flow.
To deliver quality translation, a translator has to be in control of the finished product. A translator may need to extend or shorten copy depending on the available space on a page and adapt it to the layout of a specific template. 'Situational awareness' when you translate with final layout in mind is really enjoyable. Many translators are blindly dependent on their clients' text. More experienced translators know that their job is to explore a broader context.
The software may be able to ensure consistency but it is aimed at translating short phrases. As a result, the output of a CAT tool is a semi-finished product which should be edited in a native application following its translation in a CAT tool.
The resulting granularity characterises general processes in the translation industry. The translator is separated from the added value of the product he creates and then gives to a mediator. The current distribution of risks and duties in the industry has a negative effect on the resulting quality in spite of all attempts to prove otherwise with the help of standards and tools.
A camera in a smartphone did not result in the absence of professional photographers. On the contrary, the demand for those who decide to stay in the profession became higher. They are meant to understand first what the customer wants and then to offer their own solution which is often non-trivial.
As Chase Jarvis, a well-known photographer and educator, puts it:
Add value. Show them something they didn't expect. Don't be a monkey with a finger
Paraphrasing it:
Add value. Don't be a monkey with your CAT tool
We are experts working with verbal content. But in the end, lessons from visual communicators are essential, too. They help us uncover the client's intent and develop a distinctive voice. Try and look at the projects through the client's eyes. In this competition the human wins.
Recommended reading
Airey, David. Logo Design Love: A Guide to Creating Iconic Brand Identities
Beckwith, Harry. Selling the Invisible: A Field Guide to Modern Marketing
Bringhurst, Robert. The Elements of Typographic Style: Version 4.0
Cordisco, Mikaela, Emilia Di Martino, Emine Bogenç Demirel, Jean-Yves
Le Disez, Fabio Regattin and Segers, Winibert (eds). Exploring Creativity in Translation across Cultures
Durban, Chris. The Prosperous Translator
Friedman, Anthony. Writing for Visual Media
Gabrielle, Bruce R. Speaking PowerPoint: The New Language of Business
Kapterev, Alexei. Presentation Secrets: Do What You Never Thought Possible with Your Presentations
Karjaluoto, Eric. Speak Human: Outmarket the Big Guys by Getting Personal
Karjaluoto, Eric. The Design Method: A Philosophy and Process for Functional Visual Communication
Lupton, Ellen. Thinking with Type: A Critical Guide for Designers, Writers, Editors and Students
Lupton, Ellen. Type on Screen: A Critical Guide for Designers, Writers, Developers and Students
Malamed, Connie. Visual Language for Designers: Principles for Creating Graphics that People Understand
Provost, Gary. 100 Ways to Improve Your Writing: Proven Professional Techniques for Writing with Style and Power
Reynolds, Garr. Presentation Zen: Simple Ideas on Presentation Design and Delivery
Rushkoff, Douglas. Program or Be Programmed: Ten Commands for a Digital Age
Schopp, Jürgen. Translation und Typographie
Spiekermann, Eric. Stop Stealing Sheep & Find Out How Type Works
Strunk, William, Jr. The Elements of Style, 4th Edition).
Sugarman, Joseph. The Adweek Copywriting Handbook: The Ultimate Guide to Writing Powerful Advertising and Marketing Copy from One of America's Top Copywriters
Vinh, Khoi. Ordering Disorder: Grid Principles for Web Design
Wheeler, Alina. Designing Brand Identity: An Essential Guide for the Whole Branding Team
Williams, Robin. Non Designer's Design Book
WLF Think Tank. 101 Things a Translator Needs to Know
* * *
About the author
Valerij Tomarenko studied English philology and linguistics in Russia. Since moving to Hamburg, Germany in 1991, he has been working as a full-time German-to-Russian and English-to-Russian translator, primarily in the fields of management consulting and corporate communications.